If you live in Dorset we need your vote on Thursday!
Polls suggest that we have secured one MEP in the South West.  The same Polls say we need a few more votes to switch another seat from the Brexit Party to the LibDems.  Remember that opinion polls are just that – expressions of opinion.  If those who wish to Remain do not bother to vote, then the polls will not tell the correct story.
Please Vote for the Biggest Remain Party - the LibDems
In other news - The Liberal Democrats are the biggest party of Remain, so we are picking up votes from both Labour and the Conservative.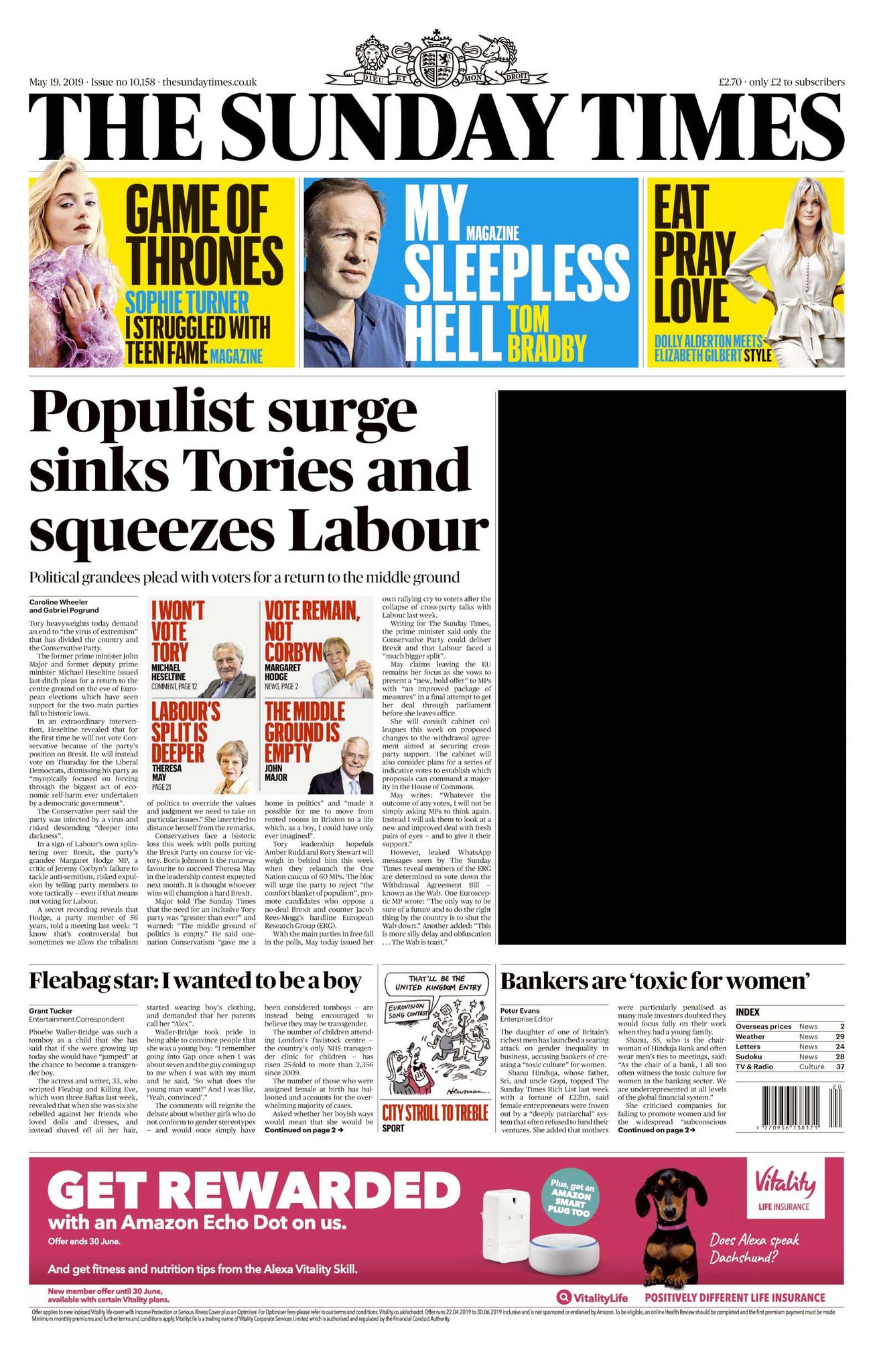 Michael Heseltine Switches to LibDems
Michael Heseltine writes in the Sunday Times that it's all about Brexit
The reason for my experiment with the Lib Dems is, of course, the government's position on Brexit. I cannot, with a clear conscience, vote for my party when it is myopically focused on forcing through the biggest act of economic self-harm ever undertaken by a democratic government.
Click here to see the Video of Lord Heseltine
Brexit Party Leader facing investigation
Nigel Farage is facing an investigation by European parliament authorities over claims that he failed to declare nearly half a million pounds in gifts from an insurance tycoon under investigation by the National Crime Agency.
It was claimed this week that the Brexit Party leader has been given as much as £450,000 in kind by Arron Banks, including a chauffeur-driven car, rent and bills on a £4.4m Chelsea home, and lavish trips to the United States to meet with right-wing politicians.
For more see Click to read the Independent 
Latest on Social Media
Things are changing rapidly as we approach the EU election on Thursday.
Please see our:
Facebook Page
https://www.facebook.com/south.dorset.libdems/
Twitter Feed
https://twitter.com/SouthDorsetLD
---
Find out more about our work - sign up for emails today:
---